Return to Headlines
C
o
u
g
a
r
C
u
b
s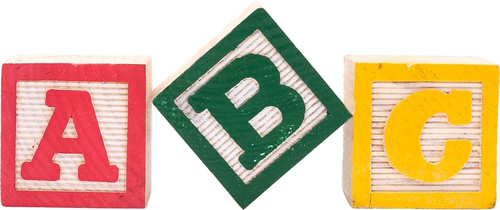 A Partnership Program between Rancho Cucamonga High School and Baldy View ROP
Rancho Cucamonga High School
Rancho Cucamonga, CA 91701
(
We follow the Rancho Cucamonga High School calendar
)
The Cougar Cubs Child Development Center has been established in order to provide quality care to the children of our community. It is licensed by the State of California and is partially funded and operated by Baldy View Regional Occupational Program and the Chaffey Joint Union High School District. We welcome children between the ages of 2 and 5 years. All children must be toilet trained. Every child is special to us, therefore enrollment is open to children of any race, color, national and ethnic origin, or religion. Children who are physically or mentally challenged are accepted provided that the center is able to meet the individual needs of the child.
Cougar Cubs at a glance
What makes Cougar Cubs Child Development Center a model center in our community? We maintain a teacher/child ratio of 1/10 and a lower ratio of 1/3 when our ROP students are at the center. We not only meet but exceed all operating regulations according to State Title 22.
Our staff qualifications exceed minimum requirements by the State of California with one staff member holding a BA Degree, three staff members having 24 units Early Childhood Education, and all members holding administration credentials in child care. All members are certified in CPR & First Aid.
Our children are not only encouraged to share their day with children younger and older than themselves, but also to learn through sharing experiences with ROP students who are learning how to be positive role models for children.
We provide a nutritious morning and afternoon snack, a hot meal is also available. Your child may bring his/her own lunch. We also plan several cooking experiences with the children and give them a variety of unusual foods to try.
To provide a healthy and safe environment
To respect children as valued and unique

individuals.
To provide a "hands-on" environment that encourages children to choose, experiment, and problem solve.
To design activities that enhance self-esteem and positive feelings toward others.
To work as a partner to parents and

recognize the necessity of consistent positive communication.
To provide a non-sexist, multi-cultural atmosphere.
To provide a variety of activities that allow children to understand the world around them.
Director: Leticia Castor
Registration Fee: $110.00 per year
Full-Day Session 7:00 am - 5:30 pm
5 Full Days $780.00 per month ($195 per week)
3 Full Days $557.00 per month
Half-Day Session 7:00 am - 12:00 pm or 12:00 pm - 5:30 pm
5 Half Days $615.00 per month ($154 per week)
3 Half Days $431.00 per month
Drop In Rates:
$75.00 (Full Day)
Tuition is based on a 4 week/10 month yearly calendar
No Credit is given for the weeks we are closed.
Dates of Operation for 2017-18:
August 7, 2017 - May 25, 2018